Bol – voted the best small destination on the Adriatic
DESTINATION WHICH RECORDS REMARKABLE RESULTS
Within the event "DAYS OF TOURISM 2014", Bol won a flattering award – the best small destination on the Adriatic.
Bol won this prize in close selection with Brela and Vis, as a part of the 18th "Tourist Flower – Quality for Croatia 2014" campaign held by CCC (Croatian Chamber of Commerce).
The award was accepted by the Mayor of the Municipality of Bol, Tihomir Marinković.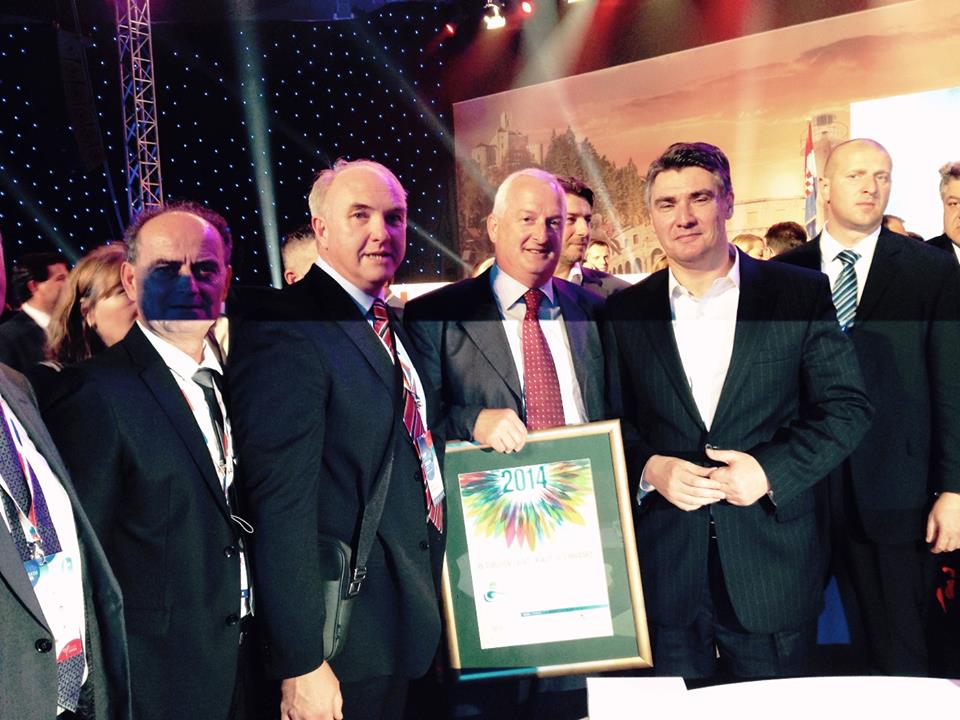 Delegation of Bol with Prime Minister Zoran Milanović
This recognition rounded off the successful season of this municipality, which in comparison to 2013 brought outstanding results. Namely, in the first 8 months of 2014, the number of tourist arrivals grew by 11%, while the number of overnight stays compared to 2013 increased by 5%. The best results in the whole history of Bol were registered already in 2013, and this year these results are even surpassed!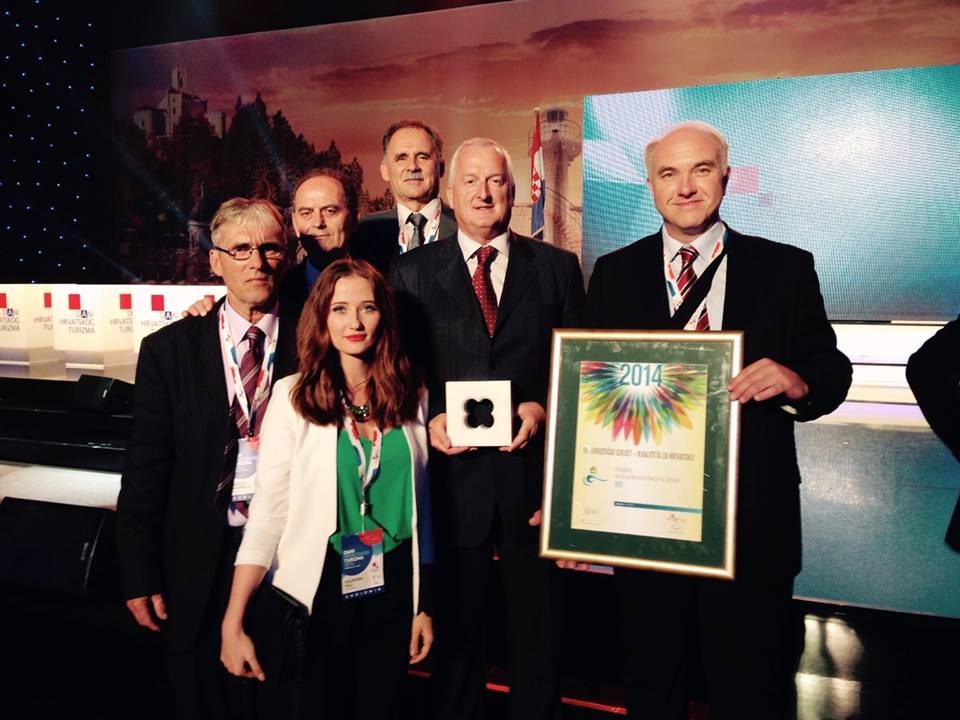 The increased number of local visitors
In addition to Austrian, German, Scandinavian, Slovenian and Italian tourists who have visited Bol the most, a positive trend has not bypassed local visitors as well, whose number was this year slightly higher than in 2013. Bol is also positioning itself as a family destination that masterfully combines a well known individual approach and constant strengthening and expansion of its offerings.
Bol – a place of exquisite beauty
One of the most visited and most successful Croatian destinations emerged in recent decades as an absolute mecca for tourists and a place that in its essence sums up virtually all of the beauty of Dalmatia. Few locations boast such harmony of architecture, nature and numerous beaches that are so beautiful that the first impression on them is are they for real.
The return of tennis to Bol
After a lengthy 15-year break, from May to September 2015, Bol on the island of Brač – the world-famous tourist resort, will organize the ITF Futures tournaments – Bluesun Cro Circuit for both male and female young tennis players, sponsored by Croatian President Ivo Josipović!